The revisions let you track differences between multiple versions of a post.
Revision of The Military Quarter from Sat, 2009-04-18 15:36

Gothik the Harvester
Boss HP: 830,000
Difficulty: Easy/Medium
Start Position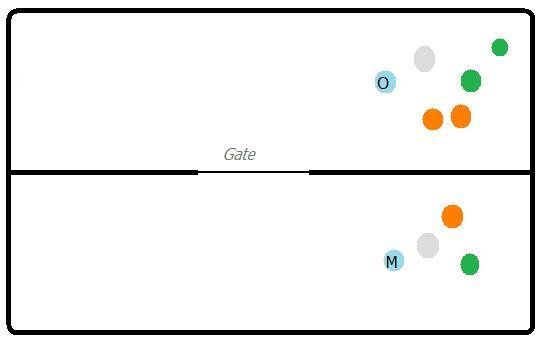 Split your party up in 2 groups (see picture). When someone hits the boss the fight will begin.
Phase 1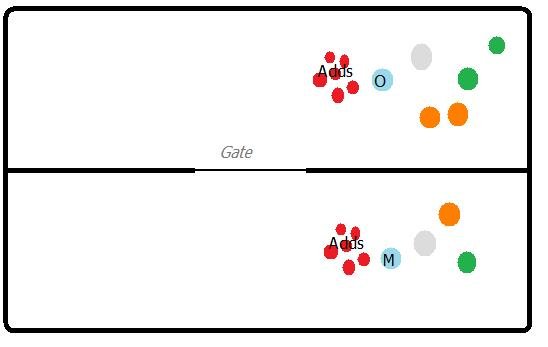 When the boss is attacked, there will spawn adds on both sides of the room (living side and undead side). There is 3 different adds. A Unrelenting trainee with 10k hp. Shouldn't be any problem. Unrelenting Death knight - 34k hp, they will randomely inertupt party members. Unrelenting Rider - they have 55k hp and does *Unholy Aura* which does 350damage every 2 second.
Phase 2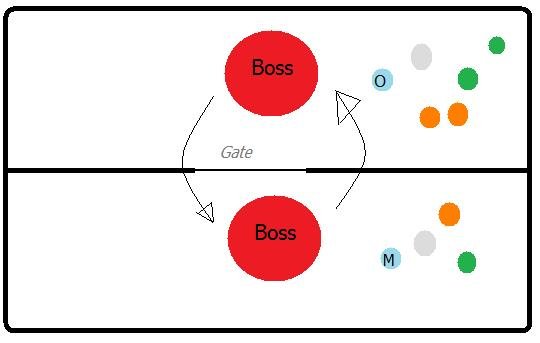 After 4:30 seconds phase 1 will end, and the boss will attack the living side (south on the map). The boss will teleport from side to side and when the boss is at 30%, the gate will open. The boss does a de-buff every 15 seconds which will decrease all atributes by 10%. Stacks up to 10 times. So actually, you got 2:30 minutes to kill the boss.