The revisions let you track differences between multiple versions of a post.
Revision of [Dual Wield] Shinke's Guide to Death Knight Dual Wield DPS from Thu, 2009-10-22 20:46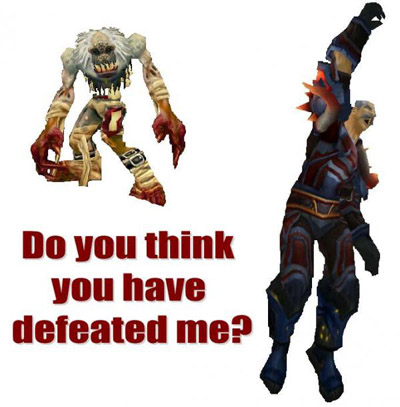 ---
INTRODUCTION
---
Note: This guide is a revision of Eric's original Dual Wielding Death Knight DPS Guide. With permission, I have revamped it for 3.2.2, using his original format (which is awesome btw) and my own text.
The Death Knight is a new class added in the Wrath of the Lich King. Blizzard calls it a hero class because of the many nice things it is able to do. While you are leveling, the death knight seems to be a much overpowered class, but it ends up as a normalish class at level 80.
To begin, let's talk talents. Talent builds are the most important tactics for all classes even for pets (the hunters pet talents). There are talent specializations for player vs. player combat, for DPS in raid, for tanking, healing etc.
The talents we'll be using in this guide are for DPS.
What you need to use this guide:

Level up to level 80.
Train up all skills at death knight class trainer (will cost between 200 - 400 gold)
Equip dual wield.
If you don't have a set of one-handed weapons, you can either try
Unholy
or
Blood
for Two-handed weapon DPS, or get a couple one-handed weapons.
I would recommend you get a pair of
Aledar's Battlestar
, which drops from Heroic Trial of the Champion.

Table of Contents


---
---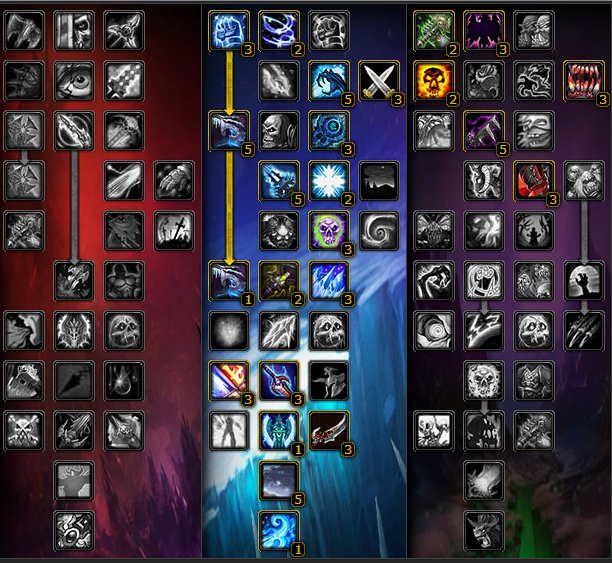 For link, click here.
There are several different builds for Dual Wield DPS at the moment. This is the one I've had the most success with. Why this is the best choice?:

Nerves of Cold Steel reduces the required hit rating to cap! Instead of 8%, you now only need 5%.
Howling blast is the next bonus. This is a great spell. Really hurts in AoE.
Killing Machine and Rime: Put these together and you get a free Howling Blast CRIT!
Icy Talons can replace the need for a shaman's Windfury Totem in raids and dungeons.

Back to the top
---
SPELLS AND ABILITIES
---

Obliterate
Obliterate is your main source of damage. Obliterate is useful for single target DPS'ing and will do a lot more damage if the target you attack has Frost Fever and Blood Plague. Obliterate is for PvE and soloing, not for PvP.
Blood Strike
Blood strike is your secondary strike. Blood Strike is useful for single target DPS'ing and will do more damage if the target you attack has Frost Fever and Blood Plague. Blood strike is for PvE and soloing, not for PvP.
Plague Strike
Third most important spell in the spell rotation of PvE dps. It drops off a decease called Blood Plague that it is very important to always get on the target. Very nice for PvP also because it removes a healing over time effect like Regrowth Renew etc.
Howling Blast
This is your AoE spell. Does double damage if mobs are infected with Frost Fever. For both raiding and PvP DPS this is great. So it's important to have Frost Fever on all targets for optimal DPS. IF you to also get a Killing Machine and/or Rime proc you will crit for a massive amount of damage to all in front of you with an instant spell.

Icy Touch
Great magic, most of the combos as a death knight start with Icy Touch.

Pestilence
Used for mass kill dps or AOE levelling. Always cast it after Plague Strike and Icy touch when facing multiple mobs.

Icebound Fortitide
This can be a lifesaver when soloing or when you overtake aggro on a mob. It's a tank spell but works great as a dps.

Horn of Winter
This is the death knight's buff. Make sure to cast it when it runs out. Make sure to tell shamans not to use their Strength of Earth Totem, as this gives the same buff.

Raise Dead
This spell is used to return your ghoul from a dead humanoid or Corspe Dust. Very important. Also, with Glyph of Raise Dead, this no longer requires Corpse Dust, so use it whenever you can!

Back to the top
---
---
The spell rotation is simple, but with a few tricks thrown in. It builds on 5-6 spells. Death Knight spells build much on combos. This below is for single target dps.

-->
-->

-->
-->
-->

(until all runic power is dumped)
-->

-->

-->

-->

(until all runic power is dumped)
After doing this rotation, all your runes are on cooldown. This is what you will do normally. However, you should know that Killing Machine and Rime have a chance to proc. What to do when this happens? Simple: If Killing Machine procs (a free crit), but Rime does not, just run through the rotation normally. However, if both Killing Machine AND Rime (a free Howling Blast cast) proc, immediately use Howling Blast. Other than those 2 procs, this rotation will cut the mustard.
Now to the AoE DPS. For this, it is simple. Run through the rotation normally, but use Howling Blast in place of Obliterate (when possible) and Pestilence in the place of one of your Blood Strikes.
Make sure you don't pull a troop of mobs or a boss with Howling Blast. To prevent that, you need to get behind the mob with the front towards the tank.
here: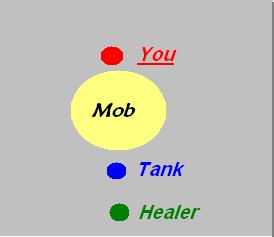 Back to the top
---
---
Gear is the most important thing for PvE at level 80. Gear is what you wear and is created to improve your stats. Now that Emblems of Conquest drop in heroics and some raids, you can take advantage of the gear purchasable with these emblems. In this section I've made a list of what you need to get the best DPS in heroic, raids etc. Death knights will need a mix between critical strike rating, haste rating and strength.
Quote:
WoWhead has an excellent tool for finding and comparing gear. It has an adjustable weighting system preset for healing druids and an advanced filter so you can look at items only from a specific level range or source. You can compare gear quite easily with this source as well - it even has a nice system for comparing two hand weapons with combinations of one hand and off hand items. I highly recommend checking it out for your gearing questions.


- Jiyambi

---
STATS
---
Stats you need:

Strength / Attack Power

Totally number 1! high strength or attack power is just a must, without that you don't deliver enough damage and it is also required for many raids. You will be gemming for strength and only strength once you are hit capped.

Critical strike Rating

Crit rating is also very important, though is considered less of a DPS upgrade than strength when gemming.

Agility

Improve critical chance. Do NOT try to gear for Agil, Critical Strike gear outweighs it 100% of the time.

Haste Rating

Also a nice addition. Makes time between attacks faster. This is very important for dual wielding, but again, is not required to gem.

Hit Rating

In many raids hit rating is required. Hit rating improves chance to hit with melee weapons. With the talent build I have supplied, you will only need 5% to cap special attacks, which should be easily attainable with gear.

Expertise

Expertise reduces the chance to be dodged or parried. (Not misses). 2%-4% is good.

Armor Penetration

A new stat added in The Burning Crusade. It reduces you enemy's armour. It says "reduces enemy's armour

by up to

537" (The words in bold make a big difference). This stat is more important for blood than frost, so do not worry about it.


Back to the top
---
ENCHANTS
---
Off hand:
Rune of Razorice Crafted by runeforging
Main Hand:
Rune of the Fallen Crusader Crafted by runeforging
Head:
Arcanum of Torment 150g in icecrown from Knights of the ebon blade quartermaster. Requires revered with Knight of the Ebon Blade.
Cloak:
Enchant Cloak - Greater Speed Mats: Infinite Dust x24 and Greater Cosmic Essence x12.
Chest:
Enchant Chest - Powerful Stats Enchanting 440. Mats: Infinite Dust x15 and Abyss Crystal x4.
Bracer:
Enchant Bracers - Greater Assault Enchanting level 430. Mats Infinite Dust x25 and Greater Cosmic Essence x 15.
Gloves:
Enchant Gloves - Greater Assault Enchanting level 395. Mats: Infinite Dust x6 and Greater Cosmic Essence x 1.
Waist:
Eternal Belt Buckle Simply adds a socket to the belt of any choice. AH price varies from 50 to 100g.
Legs:
Icescale Leg Armor buyed from ah 200 gold or created by a leatherworker. Mats: 2 Heavy Borean Leather and 2 Icy Dragonscale. Required level: 425.
Boots:
Enchant Boots - Greater Assault Enchanting 440. Mats: Infinite Dust x35 and Greater Cosmic Essence x5 and Abyss Crystal x4.
Shoulder:
Greater Inscription of the Axe Requires exalted with Sons of Hodir. Cost 100g at the quartermaster in the Storm Peaks.

Back to the top
---
GLYPHS
---

Majors:


Glyph of Frost Strike

Glyph of Icy Touch

Glyph of Obliterate
Minor:


Glyph of Pestilence
Of minor glyphs this is the most important. Used for AoE kill.

Glyph of Horn of Winter

Glyph of Raise Dead

Back to the top
---
---

Meta gem Sockets
Red Sockets

Blue Sockets

Yellow Sockets

Back to the top
---
---
It's required by most raiding guilds. Without that you are going to die in Naxxramas for example. It tells when bosses cast spells, and will mark certain targets that you need to focus on.
It's a very helpful add-on for all new dinged classes if you want get the best gear for heroic dungeons and other stuff. I use it and it's a great help. It's from www.curse.com where you can find a lot of add-ons to customize your game play.
Also useful for any class. This addon will tell you your total dps, your damage done, and a hell lot more...
Very helpful for heroic raids when bosses can one hit players. Keep an eye on this little meter, if it gets too high stop attacking to avoid more aggro. (Well said Eric!)

Back to the top
---
---

Elixirs/Flasks
Flasks:
Flask of Endless Rage This is a must-have in raids.

Battle Elixirs:

Elixir of Mighty Strength (attack power)
Elixir of Deadly Strikes (critical strike rating)

Gurdian Elixirs:


Food

Fish Feast Hopefully someone in your party will have this to put down for your group. If not, consider the following:

Scrolls

I don't find scrolls to much use. Some buffs will erase them, use at caution.

Back to the top
---
---
The best way for a death knight to level up quickly, is to AoE.
Jame already wrote a nice guide about spell rotations etc., just check this one out:
How to AoE with a Death Knight

Back to the top
---
---
Version 1.0 – First time this guide is out. I will be keeping this up to date with current patches.

Back to the top