The revisions let you track differences between multiple versions of a post.
Revision of WoW Millionaire Weekly Gold Posts - The Collection from Thu, 2009-10-22 14:31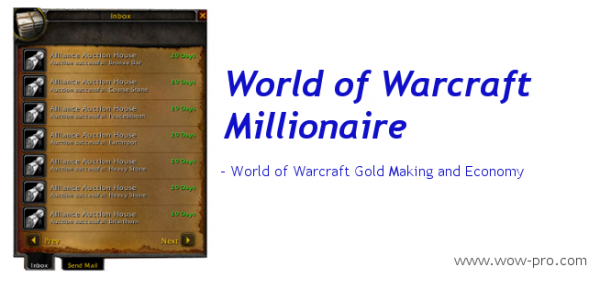 WoW Millionaire is a World of Warcraft gold guide which is designed to people who feel that their knowledge about getting gold isn't good enough. In WoW Millionaire, I'll give tips, auction house lessons and other things about WoW economy. You can usually find a new post every week of the WoW Millionaire guide. WoW Millionaire is provided free by wow-pro.com.
---
WoW Millionaire is usually released every Tuesday.
So here will be a list including all the post that is made for WoW Millionaire: