The revisions let you track differences between multiple versions of a post.
Revision of [80-81] Abyssal Maw: Throne of the Tides - Dungeon Preview Guide from Thu, 2010-10-21 17:36



Throne of the Tides is the Atlantis of Vashj'Ir. A stunningly beautiful instance making the most of Blizzard's all new graphics for WoW. This area is a brand new area exclusive to people with the Cataclysm expansion.
Minimum Requirements

Minimum Level: 80
Heroic Level: 85
To use the Dungeon Finder, you have to have discovered the instance first
1 Tank, 1 Healer, 3 DPS (at least 1 CC- lots of healing type mobs)
How to get there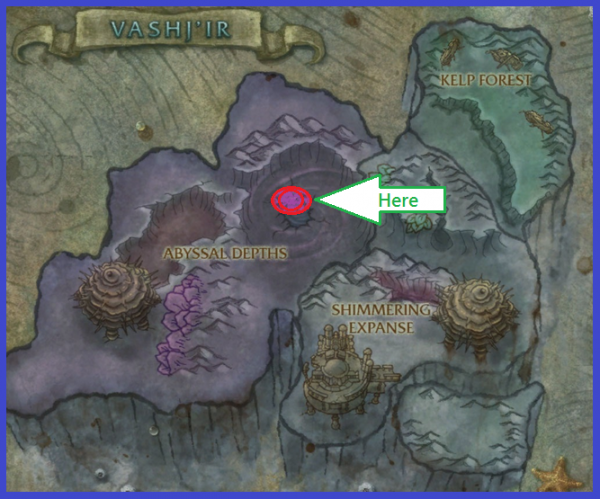 The Lay of the Land
Image from wowiki
Loading Screen
First Floor Map
Second Floor Map

Known Quests
At this time there are Six quests for BRC. One is Exclusive to the horde, and the others appear to be for both factions.
This Can Only Mean One Thing...

Horde Only
Obtained in Mt. Hyjal
Cookie crumb quest - 3490xp
Horde and Alliance (Speculation)
Acquisition/Turn-in Unknown
32g 80s and 69,800xp
Horde and Alliance (Speculation)
Acquisition/Turn-in Unknown
32g 80s and 69,800xp

To the Chamber of Incineration!

Horde and Alliance (Speculation)
Acquisition/Turn-in Unknown
32g 80s and 69,800xp

Trash Stash
Here are some of the elite residents of BRC that will stand between your party, and the bosses.

Lucky, Buster, Runty and Spot
Core-hound puppies! with upto 353,276hp!
Abilities:
Lava Drool
|
Little Big Flame Breath
Conflagration
353,276hp
Abilities:
Heat Exhaustion | Immolate
Crazed Mage
387,450hp
Abilities:
Frost Nova | Frost Bolt | Icy Veins
Defiled Earth Rager
353,726hp
Abilities:
Bludgeoning Strike | Meteor
Evolved Twilight Zealot
774,900hp
Abilities:
Force Blast | Gravity Strike | Grievous Whirl | Shadow Strike
Incendiary Spark
154,755hp
Abilities:
Final Volley | Fireball
Quicksilver
294,034hp
Abilities:
Flame Buffet
Twilight Element Warden
294,034hp
Abilities:
Chain Lightning | Fireblast | Frostbomb
Twilight Flame Caller
154,755hp
Abilities:
Blast Wave | Call Flames
Twilight Obsidian Borer
154,755hp
Abilities:
Bore | Shadow Prison
Twilight Sadist
154,755hp
Abilities:
Heart-seeker Blade | Inflict Pain | Short Throw | Sinister Strike
Twilight Torturer
154,755hp
Abilities:
Red-Hot Poker | Inflict Pain | Shackles | Wild Beatdown
Twilight Zealot
123,804hp
Abilities:
Force Blast | Gravity Strike | Grievous Whirl | Shadow Strike
The Bosses in Order of Appearance
Romm'ogg Bonecrusher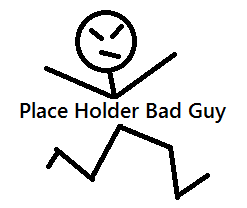 1,340,370hp
Abilities:
Call for Help | Chains of Woe | Quake | The Skullcracker | Wounding Strike
Loot:
Manacles of Pain | Torturer's Mercy | Shield of the Iron Maiden | Inquisition Robes | Skullcracker Ring
Corla, Herald of Twilight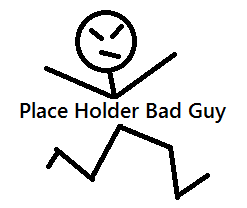 1,340,370hp
Abilities:
Aura of Acceleration | Dark Command | Death Grip | Drain Essance | Evolution
Twilight Evolution
Loot:
Grace of the Herald | Corla's Baton| Signet of Transformation
Karsh Steelbender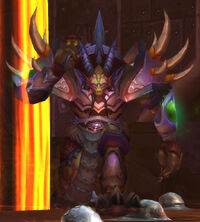 1,340,370hp
Abilities:
Cleave |
Loot:
Bracers of Cool Anger | Heat wave Leggigs | Quick Silver Amulet| Steelbender's Masterpiece
Beauty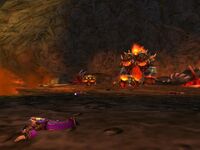 1,340,370hp
Abilities:
Beserker Charge | Flamebreak | Magma Spit | Terrifying Roar
Loot:
Kibble | Beauty's Favorite Bone| Beauty's Chew Toy
Ascendant Lord Obsidius


1,072,296hp
Abilities:
Stone Blow | Stop Heart | Thunderclap | Twilight Corruption
Loot:
Twitching Shadows | Witching Hourgalss | Raz's Pauldrons | Clutches of Dying Light | Crepuscular Shield | Sandshift Relic | Willowy Crown
The boss fights do currently have strategy notes on them; but at this point this guide is merely a preview of what to expect from loot, health pools, abilities etc. Once cataclysm goes live I will revise this from a Preview to an Actual guide, and also eventually do a sister guide for the heroic encounter.
As this is Cataclysm content remember that all content in this guide is subject to change. I do encourage anyone who is in Beta to upload some pictures so I can replace my lovely place holder images (titters)
As usual I encourage any discussion and suggestions in the comment, as I will usually add them in should I deem it conducive.