Welcome to my Cyberpunk 2077 100% WALKTHROUGH
This guide will be a paper guide but also a video guide you can follow on YouTube if you prefer this format, so you get the best of both worlds.
In Episode 00 of my walkthrough, I describe what you can expect from the upcoming episodes and from this guide.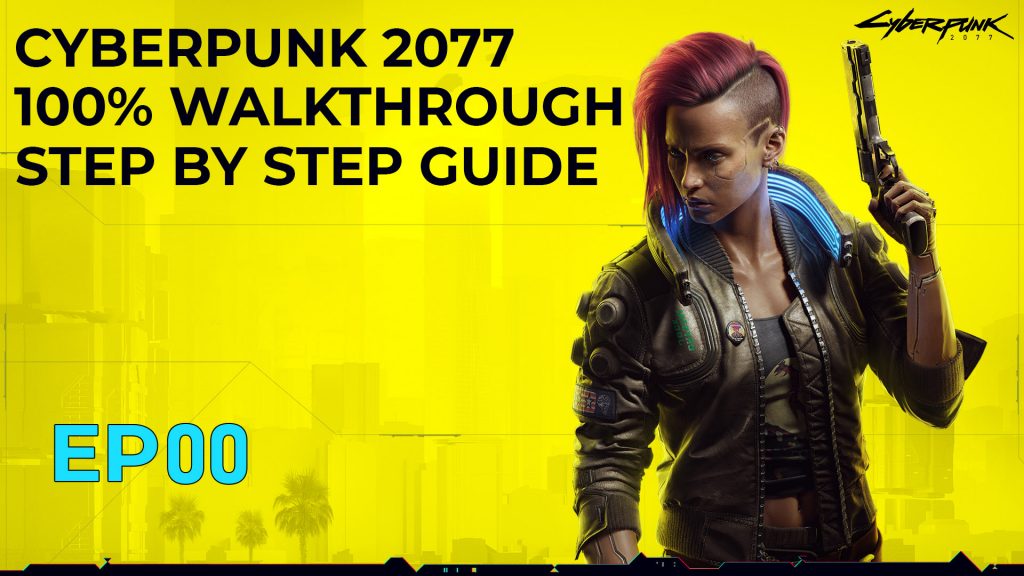 Link to Episode 00 on YouTube : Cyberpunk 2077 100% Walkthrough Ep. 00
[EP00] CYBERPUNK 2077 WALKTHROUGH – 100% COMPLETION & PLATINUM TROPHY GUIDE
This step by step guide is designed to get you ALL trophies in the quickiest and easiest way and to complete 100% of the game.
What you'll get with this walkthrough:
Optimized playthrough to get everything without wasting time going back and forth to the same areas more than necessary
Collect the best weapons
Collect the best Cyberware
Collect all Johnny Silverhand items
Collect all vehicles
Powerful character builds
Complete all the side quests
Complete all Cyberpsycho Sightings
Reach max street cred
Find all the fast travel points
Gameplay mechanics tips – Basic and advanced
Etc.
This guide is with NO AUDIO COMMENTARY
Instead, I will use quick tips windows sliding in and out when needed, just like I did with my previous guide, a format enjoyed by many.
There will also be timestamps for every key moment listed in the video description so you won't miss anything.
Each episode will be divided into sections so you can jump at any point in time to your convenience.
I will put hundreds of hours into the game and researching before uploading the walkthrough.
My goal is to provide the highest quality guide out there for Cyberpunk 2077.
From December 10th I'll start releasing my Let's Play and 100% walkthrough prep episodes!
My first playthrough will be a MALE character, choosing the STREET KID Lifepath.
So be sure to subscribe and turn notifications on if you wanna follow my first Cyberpunk 2077 playthrough 😉
-Jame