One of the most anticipated games of 2023, Hogwarts Legacy is living up to the hype, as the game has just achieved a tremendous sales milestone. Selling a whopping 12 million copies in just over two weeks, the action RPG set in the Wizarding World of Harry Potter is catching up fast with the best-selling game of 2022, Elden Ring. Which reminds me, if you haven't played it yet, you should give it a try and use our Elden Ring Platinum Guide  to catch up.
Hogwarts Legacy was released on February 10 this year. By February 23, the game had already turned into a worldwide hit. Reaching $850 million in global sales, the long-awaited title by Avalanche Software towered high above the competition in no time.
The lights were already green before the official launch, with the early access version becoming Warner Bros' most successful game on Steam. Earlier in 2023, Hogwarts Legacy had already smashed a record for the most-watched single-player game on Twitch. And the excitement didn't recede one bit.
The entry was particularly well received in Europe, where it became the sixth biggest launch ever recorded for a game. In the UK, Hogwarts Legacy has been topping the charts for five weeks on end. Despite being out on PC and next-gen consoles for barely a month, the magical RPG has already surpassed Elden Ring's total UK digital and physical sales. And these figures could peak even higher with the game dropping on PS4 and Xbox One on May 5 and on Nintendo Switch on July 25.
These massive sales figures came amid raging controversy, as Hogwarts Legacy prompted a backlash among the online community. Decrying J.K. Rowling for alleged transphobic positions, some voices called for a boycott. Several streamers refused to play the game, while a handful of gaming websites decided not to cover it. But while heated debates are still ongoing, this strong online opposition does not seem to have affected the game's sales on a large scale.
Hogwarts Legacy is facing another hurdle, though. Following its colossal debut, the game is struggling to keep gamers engaged. Its average concurrent player count on Steam has dropped dramatically in the last month. In fairness, however, most single-player titles go down the same path as gamers tend to move on to the next thing after completing the main narrative arc. And although no DLC has been announced, some additional content could well be enough to reignite the flame in the coming months.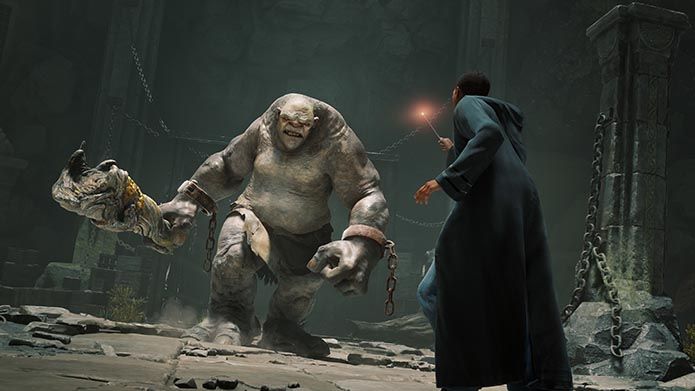 By all metrics, Hogwarts Legacy is an unmitigated success, so much so that the first open-world title in the Harry Potter universe could make the franchise new again. Of course, Harry Potter has remained relevant for decades with no sign of abating. The Harry Potter cinematic saga grossed over a billion dollars at the box office, while the Fantastic Beasts spin-offs have been equally triumphant on the silver screens.
In the gaming medium, Harry Potter also means clear commercial success. Official Harry Potter video games have sold over 50 million units across the globe, grossing more than $2 billion in sales. Warner Bros. Games devoted an entire label to the Harry Potter universe, with Portkey Games developing mobile games like Harry Potter: Wizards Unite and Harry Potter: Hogwarts Mystery before working on Hogwarts Legacy.
Even the iGaming industry has jumped on the Harry Potter bandwagon. Platforms like Vegas Slots Online feature Harry Potter-infused pokies, such as Proprietary Games' Hogwarts. If you're a Potterhead with a knack for casino games, you can make the most of thousands of fun slots. Better yet, the best machine slots are completely free, so newcomers and inexperienced gamblers may enjoy them risk-free. And all games are mobile-friendly for players to have a blast on the go.
With its incredible level of detail and highly immersive world design, however, Hogwarts Legacy definitely ushers in a new era for the Wizarding World in video games. And this spell-binding RPG is probably just the beginning. In the wake of the game's enormous success, its publisher has confirmed that Hogwarts Legacy would mark the start of a long-term franchise. Warner Bros. Games president David Haddad did not specify what his vision entailed, but it feels safe to assume that many more games will capitalize on their acclaimed predecessor.
In the meantime, Hogwarts Legacy might hit another milestone and become the biggest game of 2023. So, will it cross the 20-million-unit threshold and overtake Elden Ring entirely? As we eagerly await the game's release on all platforms, the sky might be the limit for this cult classic in the making!