Many things have changed since the first Arena World Championship was won by Nihilum Plasma in 2008. Back then, AWC was called the BlizzCon 2008 Arena Tournament, and had a prize pool of $120,000 USD, compared to the prize pool of $330,000 USD in 2019. AWC is continuously evolving and adapting to the latest technological advancements, as well as the ever-changing customer needs of this market. Despite a turbulent 2020, the championship has returned with a new format.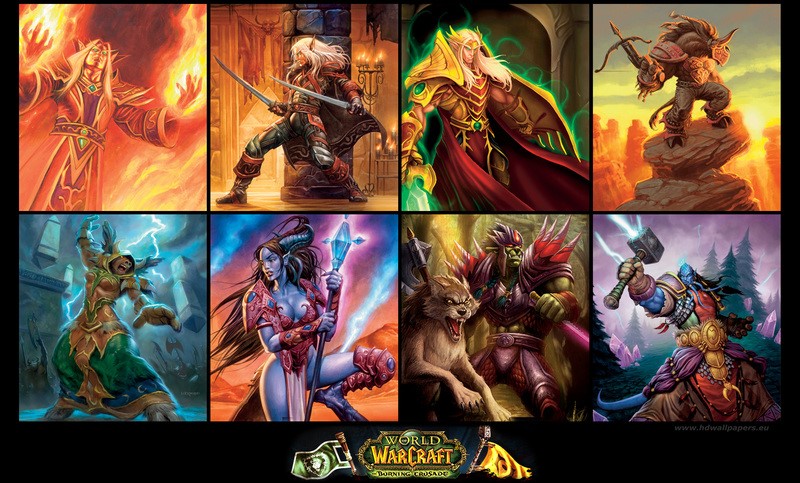 'wallpapers-wow-world-of-warcraft-special-2650×1600' – Cozinhando Fantasias via Flickr (CC BY-SA 2.0)
The AWC Tournament
Because eSports tournaments are in such high demand, having attracted a total viewership of 495 million in 2020, the AWC tournament organizers have decided to expand the competition in two seasons. The driving force behind the popularity of eSports is the rise of PC gaming, followed by the introduction of new technologies. Technology, particularly video streaming, has had a huge impact on eSports, helping this industry grow and move forward.
The arrival of video streaming has allowed eSports to attract viewers from all over the world, influencing its growth at an international level. On top of that, it has provided players with numerous platforms that they could use to socialize and to grow the eSports community. The most popular platform of this kind is Twitch, with 140 million monthly active users. Twitch's reach is incredibly high, and online games need to be constantly evolving to keep the views coming.
As expected, World of Warcraft events and channels are some of the most-watched on the platform. But that is not only due to its longevity on the market, it is also because of its dedication to keeping players interested. When WoW released its new expansion Shadowlands at the end of last year, it had more hours watched than any other game that week. With a total of 29.5 million hours, WoW's viewership was higher than the second most-watched game – League of Legends.
"World of Warcraft card game (2789222359)" by Kuba Bożanowski (CC BY 2.0)
Other Tournaments
Other games and tournaments dominate this area as well, including names such as League of Legends and Counter-Strike: Global Offensive. CS:GO has a total of over 13,000 players worldwide and a $1 million USD prize pool, making it the most popular eSports game. League of Legends is also high on the popularity list, offering a whopping $73.5 million USD across over 2,400 events. With every passing tournament, these games become more and more popular and their prize pools grow higher.
Once the popularity of these games hit tremendous levels, they also started gaining interest from online sportsbooks that wanted to create strong partnerships. Placing bets on eSports events is not so much of a novelty anymore and betting guides can teach people who are new to this area how to bet online. In order to succeed in eSports betting, it is important to have the knowledge and understand how the process works, so it is recommended that you read up on relevant guides, and how the industry itself operates.
The video games industry has grown so much that in 2020 it was worth more than the film and sports industries combined. New consoles are being released every year, as well as new titles and franchises. This surge was supported by technological developments that were embraced by the big names in the industry, which, together, created the biggest phenomenon of the decade – eSports.