The gaming business for mobile gadgets continues to grow and thrive, thanks to the annual emergence of new games. Their quality is also steadily improving, and the performance gap between smartphones and game consoles is steadily narrowing.
Today, there are a huge number of games on different subjects and the choice is really great, especially difficult for beginners who want to play, but do not know in what direction to go. It is for them that finding the best games and new releases can be a real challenge.
The Best Choice of Games for Android
Mobile phones have become one of the most easily accessible platforms for gaming, and mobile games of different genres, which are chosen based on factors such as price, visuals, gameplay, controls and platform compatibility, have flooded the virtual space. You can find out what a mobile game is at https://en.wikipedia.org/wiki/Mobile_game, where you can find out the full history of their origins.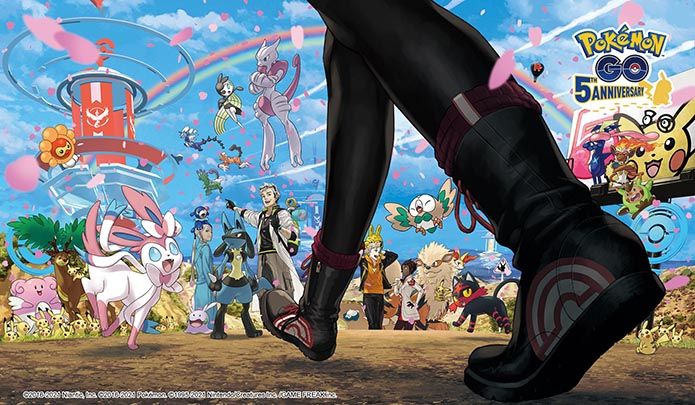 Choosing the best mobile entertainment to play can be a daunting task for many – with millions of titles to choose from, it's easy to get confused and feel how vast and varied the choice is. Many people wonder: where can i download free games for my phone. First of all it has to be a safe and secure place. For example, Google Play or the Appstore. These are specialized applications for Android and iPhone. Let's take a look at some of the most popular options, which are ideal for beginners and professional players:
Monument Valley. It is a really unique game in its genre. The essence of the game is to guide the protagonists from one end of a level to the other. Each level is like a living work of art, full of optical illusions that can be difficult to navigate, and navigating these labyrinths becomes a fun puzzle.
Pokemon GO. The game has had a great concept since it first launched, and it's only improved since then. It encourages physical activity and urban exploration. With new Pokémon, community activities and a few extra features, the game is much better when compared to the first version.
Cat Quest 2. This is a fairly vibrant role-playing game that can be played while traveling alone or in company. It picks up where the first version left off and the adventurer cat and his canine companion set out to save the day in the lands of Felingard and the Lupus Empire. There are plenty of quests to be completed, loot to be mined and cartoonish villains to be vanquished in an attempt to save things.
Dead Cells. Players must make their way through the dungeons in gruelling and hard fights, improving and unlocking new abilities with each death. Each new life begins in a new dungeon, and the game's high difficulty always makes you want to return to keep going, overcoming the toughest challenges.
AFK Arena. A standby role-playing game in which you must collect loot and level up. It is important here to gather heroes and strengthen your own forces to save the kingdom from an ancient evil.
Players can download free online games for android phones a variety, allowing each player to easily play on the go.
It is worth mentioning that not only mobile gadget games are popular today, but also gambling at online casinos that offer a huge range of gambling entertainment with quality graphics, great music and charming design. Detailed information about each virtual gambling establishment can be found in reviews and player feedback. Detailed summaries are posted on special information sites such as https://www.slotsup.com/author/maryna, where the authors describe in detail modern online casinos such as staycasino, their range of games, interface, and design.
The Best Mobile Games for iOS
Smartphone games have come a long way from the simplest to the most modern, colorful games with beautiful and high-quality graphics. Today, providers are practicing and making significant changes to games that were only meant to be played on PCs. Many of them are now available on mobile devices. At https://www.techopedia.com/definition/23586/mobile-device, you can learn about the concept of a mobile device.
In addition, the fact that they are free games and apps for cell phones is considered a big plus. This suggests that they are a budget alternative to next generation consoles and the rising cost of games. Let's take a look at the best options for games:
Fortnite is a cultural phenomenon with many ways to play. Here you can get the basic experience without a building by playing solo, and there is also the option to go through a number of fan events in creative mode. It's a great way to spend your free time, and it's free to start playing.
Genshin Impact. It conquered the world when it was released on a free-to-play basis. It's a gacha game, which means the gameplay cycle revolves around in-game currency that's spent to obtain a random item.
Stardew Valley. In this role-playing simulation, players control a character who inherits a farm. How they continue the story with an open ending afterwards is up to them – either live a quiet life alone, or get married and have children.
Papers Please. This is a border control officer simulation that isn't at all as boring as it first appears. It is the coolest game of all time.
Marvel Snap. A fascinating, easy to learn card game, and very nicely, it's free. It uses illustrations directly from the Marvel comics, and players must assemble a pack of cards inspired by the Marvel characters. During the game, new character cards with different abilities are unlocked, and rewards allow you to improve the card images in the collection.
Horizon Chase 2. A colorful arcade racing game that features 15 different cars and 55 tracks. It also features network multiplayer and controller support, and within Apple Arcade all content is available without microtransactions.
If you play on your iPhone, it's also worth checking out Apple Arcade, a subscription service that allows you to play brilliantly fun games such as Hot Lava and Warped Kart Racers and many other fun games. Games without ads and in-game purchases are usually priced higher.
Mobile games have been going strong in recent years, and as a result, the content is getting cooler and better every year. It can surely provide gamers with endless hours of entertainment.