Each of episode of this walkthrough is available on Youtube in video format, check it out !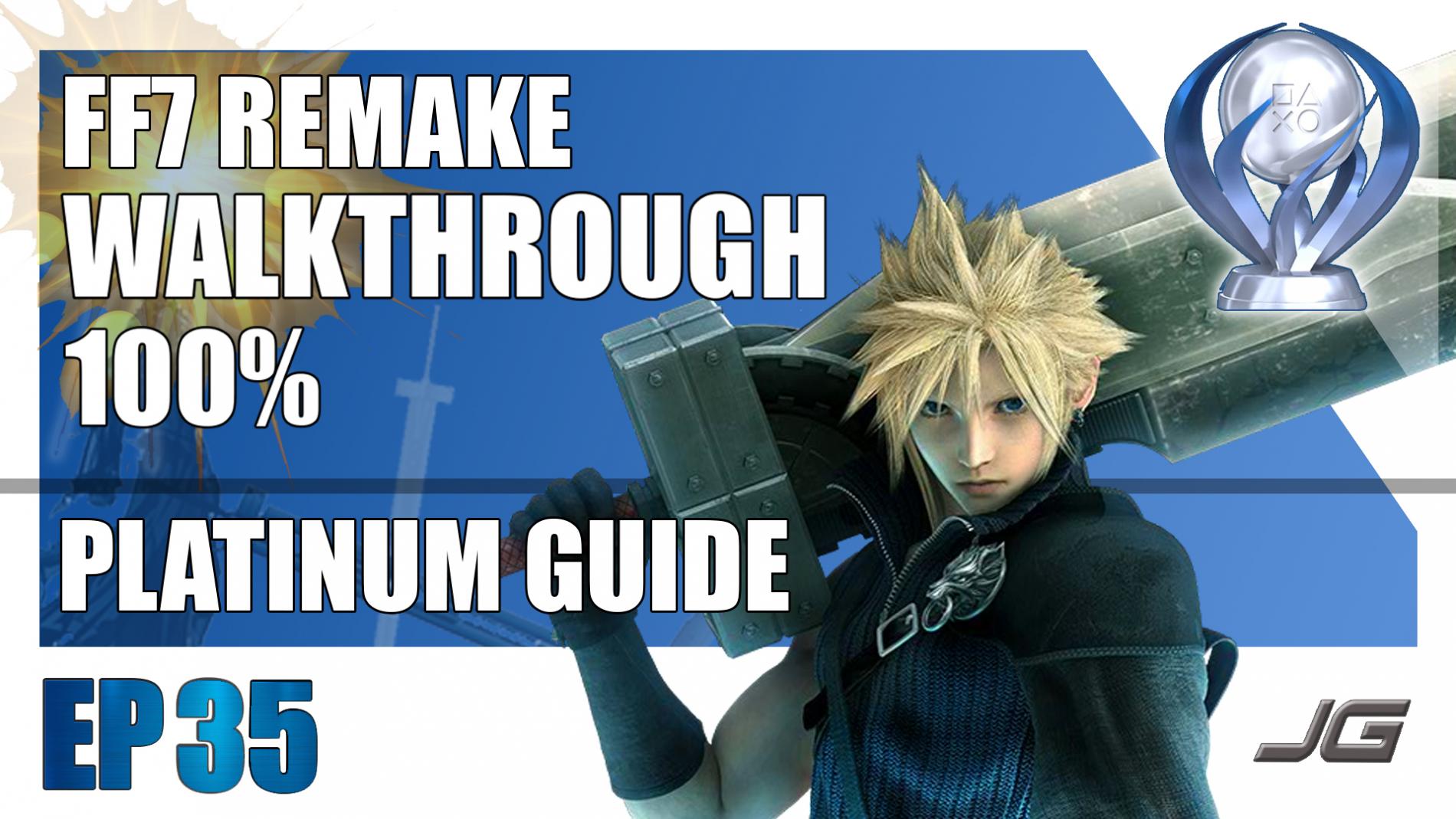 Welcome to Episode 35 of my Final Fantasy 7 Remake 100% PLATINUM Walkthrough
Following this guide will get you :
ALL trophies achievements in the shortest possibile amount of time played.
You can access Youtube on Exact Timestamp By clicking the Screenshots !
All steps have been carefully optimized to fully complete the game as efficiently as possible.
No unnecessary running around, no missed Item, Quest or Trophy.
I'm playing on NORMAL difficulty, but you can play on EASY or CLASSIC and follow this guide just as well.
However, you will have to play on HARD difficulty after your first playthrough if you want that shiny PLATINUM trophy,
so NORMAL mode is a good way to train for HARD mode.
The choice is yours.
Timestamps in video description for every item, trophy and important event.
Each screen is linked to Youtube timestamp, but you can find the global Youtube guide here :
[EP35] FF7 Remake 100% PLATINUM Walkthrough – Chapter 11 (Part 1)
If you follow this guide, you will get:
General combat advice /
Advanced combat tips & tricks /
Detailed Boss Strategies /
Best Materia / Equipment combination for each character

All Trophies
All Materia
All Weapons
All Armor
All Accessories
All Collectibles
All Manuscripts

Items obtained:
01:44 – Mythril Rod
05:17 – 1 Gil
06:41 – HP Up Materia
15:01– Gothic Bangle
18:34 – 2 Mega-Potions
19:11– 3x Echo Mist
20:14 – 1,000 Gil
20:43 – 1x Moogle Medal
21:06 – 6. Let the Battles Begin!
Boss & Key Encounters:
10:10 – Ghost – How to deal with them

01- 01'56 : MYTHRIL ROD – Great weapon / highest magic attack power – But we don't want to lose a materia slot so we'll equip it later


02- 04'52 : CRIPSHAY – Annoying creatures but weak. Use ICE spell to destroy them quickly Triple Slash is great too

Thank you for watching!
A Thumbs UP and a subscribe would be greatly appreciated 😉

Follow me on Twitter : https://twitter.com/Jamewowpro
And our Youtube channel :  Youtube James Guides Wow Pro 
Outro Music: https://www.bensound.com/