When it comes to classic JRPGs (Japanese Role-Playing Games) one of the main games that comes to mind is Final Fantasy. Specifically, Final Fantasy VII. That's the episode of the saga that has built up somewhat of a cult status.
With amazing levels such as the massive casino of the Gold Saucer to play in (by the way, if you are into casinos, you might want to check out the best casino games at PA online casinos), it's fair to say that the level design of the original is one of the best things about the game.
So, it was only a matter of time before the teams who created it, Square Enix and SquareSoft, had a second bite of the cherry with Final Fantasy VII Remake. This was one of the most talked about games of 2020, the year in which it was released (all of 23 years after the initial release of the game in 1997). Fans of the original all around the world were going crazy.
But did it live up to expectations in terms of its level design? Level design was one of the aspects of the original game that made people fall in love with it. So, Square and Square Enix would really have to outdo themselves in order to match or even beat the original. This was a task they were more than up to.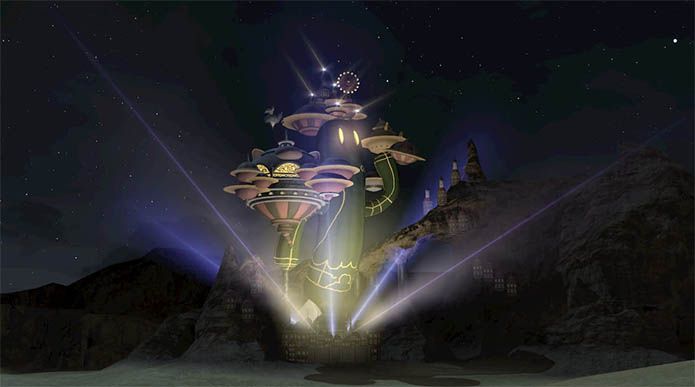 What is the Final Fantasy VII Remake level design like?
A lot of reviews online have called the Final Fantasy VII Remake level design "stuck in the past" but actually, that's exactly what we love about it. The nostalgic feel that this remake provides is exactly what we were looking for from it.
Some remakes of older games go too far into the modern domain, which leaves the player feeling like they're playing something totally different. Not this time. Square Enix  paid very close attention to the detailing in this game to ensure that the level design is just as good as in the original game.
What are the best levels to play?
Unfortunately, there's no Gold Saucer in Final Fantasy VII Remake, although it is expected to appear in the second part of the remake, as we will discuss shortly. But that doesn't mean there's no fun to be had, as there are still some amazing levels.
Some of our favorite levels from Final Fantasy VII Remake include Mad Dash and The Town That Never Sleeps. There's a total of 18 Chapters to play, so you'll need to dedicate a fair amount of time to work through this game. It's absolutely worth it, though. You can check out a full walkthrough of the game if you want a preview!
How does the game fare in comparison to some of its competitors?
There are a few major competitors to Final Fantasy when it comes to JRPG level design – Dragon Quest and Ni no Kuni, to name just a couple. So, what are they like in comparison to Final Fantasy VII Remake?
Well… to cut a long story short, the answer is: not as good. While there are some diehard Ni no Kuni and Dragon Quest fans out there who would say that the level design of their favorite games is the best, we would be inclined to disagree.
There's something about the creativity and attention to detail of Final Fantasy VII (original and remake) level design that to us is pretty unrivalled. The competition will have to do a lot more if they want to catch up!
What about the second version of Final Fantasy VII Remake?
Final Fantasy VII Remake was easily one of the best games of 2020, and much to the delight of the fans, it was announced not long after release that Square and Square Enix would be following the game up with Final Fantasy VII Remake Part 2!
It's hard to say exactly when this game will be released as there was no information about this at the time of writing, but it could be this year or early 2023, with a bit of luck! We can't wait to see what's in store for us.
A hot bit of gossip that we've found out regarding Final Fantasy 7 Remake Part 2 is that it's expected to see the return of our favorite level, the Gold Saucer. We can't wait to see how the developers bring it into the 21st century. It's going to be a grand moment!