While classic console games and new and improved PlayStation 5 consoles are a go-to option for many gamers, there are millions of people around the world who also opt for the more casual gaming experience on offer through a modern-day smartphone. As such, mobile gaming is booming in 2022.
Given its portability and the fact that most mobile games are designed to be picked up and put down throughout the day, the gaming package on offer through a smartphone device is exceptional. While it will simply never suffice for diehard console gamers, the fact that this portable entertainment option can also offer console-quality games is another tempting opportunity for many people. The likes of PUBG Mobile and Fortnite or Final Fantasy 7 The First Soldier have proven that there's an appetite for this type of crossover, with PUBG alone generating 511.6 million active monthly players on average, with 42.6 million daily active players at the time of writing.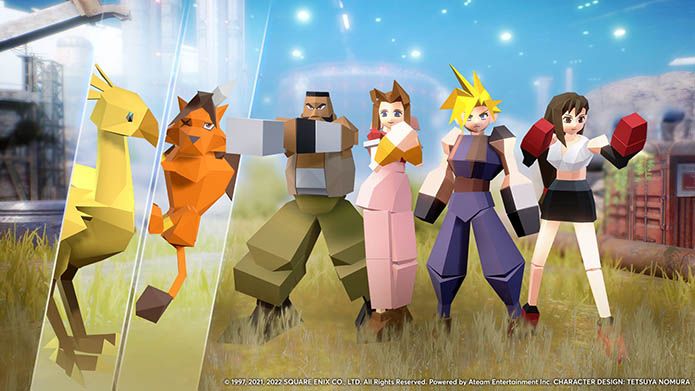 In order to enjoy titles like PUBG in the best way possible on mobile, though, it's worth purchasing a smartphone device that has been designed with gaming in mind. While options from the likes of Samsung and Apple possess the power needed to host most mobile releases, they don't house the gaming-specific features that many of the top gaming phones on the market do. These types of devices feature triggers, boast exceptional power, and they generally cater towards a mobile gaming experience more than other devices that are perhaps geared more towards social media functionalities and photo-taking capabilities. With this in mind, let's take a brief look at some of the top gaming phones around right now.
The ultimate gaming phones on the market
As with most products, some gaming phones are better than others. In this particular space, though, there are specific devices that are capable of elevating all types of games. From console-quality titles and puzzle releases to blackjack casino games and augmented reality releases like Pokemon Go, these types of phones can handle any game. When it comes to the leading contenders in this particular area of gaming, smartphone gamers aren't short on options either.
For example, given its powerful performance, fantastic AMOLED display on its 6.78-inch screen, and its Snapdragon 8+ Gen 1 chipset, the Asus ROG Phone 6 is widely regarded as being the best gaming phone around. Another excellent option is the Black Shark 5 Pro, a phone that boasts the power and sophistication needed to handle any smartphone release, alongside featuring retractable triggers, a powerful snapdragon 8 Gen 1 processor, 12GB of RAM, and a range of other features that are suitable for gaming on the go. Other leading devices that are being snapped up by mobile gamers include the Asus ROG Phone 5, the Nubia Red Magic 7, and the Black Shark 4 Pro.
A selection of solid alternatives
If some of the aforementioned leading devices aren't within your price range or even tickling your fancy, then there are a wealth of alternative options. Given the growth of smartphone gaming in recent years, more and more manufacturers are aiming to enter the space with a gaming phone of their own. As such, there is more than enough choice on offer for the average mobile gamer. Although the above selection of smartphones is the most popular, they aren't necessarily better than this additional crop of reliable gaming phones. Ultimately, sometimes it's down to personal preference and which device feels best in the palm of your hands. As such, a selection of solid alternatives to consider include the Lenovo Legion Phone Duel 2, the Nubia Red Magic 5G, and the Poco F4 GT.