First of all, here is a little summary of Naxxramas, home of the Lich Kel'Thuzad, and most difficult 40-man raid instance in all of World of Warcraft. There are 4 wings in Naxxramas: Abomination Wing (4 Bosses), Spider Wing (3 Bosses), Plague Wing (3 Bosses) and Deathknight Wing (3 Bosses). So that's 13 bosses already to defeat, and they need to be defeated to open the door to the last 2 bosses, Sapphiron and Kel'Thuzad.
A few days ago the guild Death & Taxes on the realm of Korgath finally defeated the last and most difficult of the 13 bosses, the Four Hoursemen, and gained entry to Sapphiron's Lair.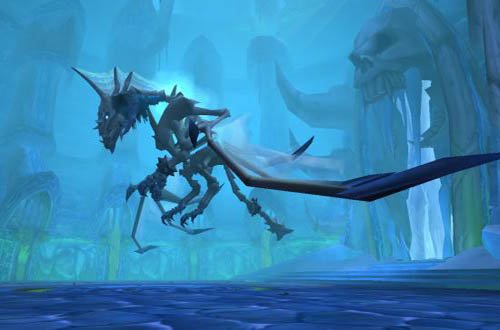 Here is their first video of the encounter, the least I can say is that it looks truely amazing!
I recommend the high quality version, enjoy.
Source: Death and Taxes