Even if World of Warcraft was first released in 2004, a lot of people are still following this game religiously. Maybe a more suitable title for this game would be World of Witchery since there must be something in this game that has kept more than a million subscribers addicted to it. Several developers have tried their best to imitate this game hoping that they can also gain more followers, but unfortunately, they failed. So, the big question is, "Are there any games that can surpass World of Warcraft?" Maybe not, and you can still play World of Warcraft and catch up quickly with our WoW Classic Leveling Guides, but if you're looking for another MMORPG, we got you covered.
Although there might never be any game that can duplicate the success of WoW, the following games are quite similar when it comes to gameplay and design. So if you're searching for something new to play, then you could try playing one of these exciting MMORPG games!
Tera
This fabulous game, powered by Unreal Engine 3, gives you a fully responsive combat system with genuine action. Tera can certainly keep you busy for quite a while since it has about one-thousand quests to accomplish and over 80 zones. Aside from having an interesting combat system, it also has a smart enemy AI and amazing graphics, which could take you by surprise. Compared to any other MMORPG, the monsters in this game will not swing blindly. Instead, they will fall back, create strategies, and strike anytime, especially when you least expect them to. Unlike in any other similar games, in Tera, you will die more often. But it will still be you who will have the last laugh. You can't avoid making mistakes, however, you are going to learn from them and come back stronger.
Star Wars: The Old Republic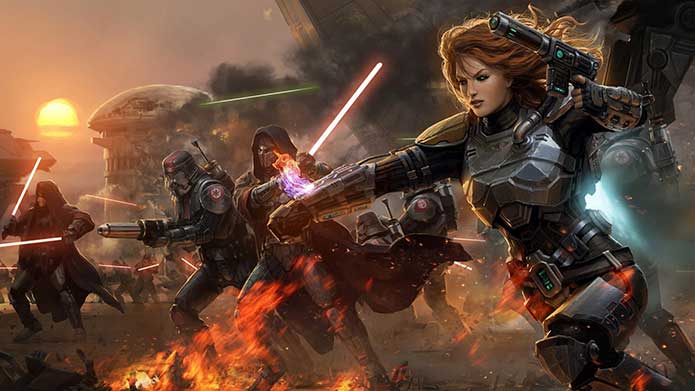 Published by EA and developed by Bioware, Star Wars: The Old Republic is considered as one of the most expensive games ever developed. Lately, it was announced that this game will be handled by third-party developer. At first, it was supposed to be a subscription-based MMORPG just like WoW. However, they've changed it to free-to-play right away to retain their players playing. So, contrary to WoW, there is no need for you to pay for anything just to play this game, except if you want to buy optional upgrades.
For more fun, some people are legally betting on Star Wars Odds. And one of the options is to bet using bet365. To quickly and easily access bet365 from anywhere just download and install a VPN, then choose your VPN server and log in to your account.
Whether you want to join the Galactic Republic or the Sith Empire, your gameplay and story will be created accordingly. The game allows you to create items, explore, and accomplish missions. As you keep on playing the game, you will learn new skills from different trainers.
Rift
Are you one of those people who are getting hooked on WoW? It is hard to deny that World of Warcraft has definitely created a great impact on online gaming. If you are looking for a game that is the same as World of Warcraft with regards to the business model, then Rift is something that you should try out. However, before you start your journey, you are required to choose between four classes – Mage, Cleric, Rogue, or Warrior. There will be different types of dungeon quests and raids that you will encounter as you progress. In most of these challenges, you will probably require some help from your friends so that you can accomplish them successfully. You can choose to play by yourself, however, this game is intended to be played with others. After making it through the main game, you will be allowed to join in long hours of raids. These raids are quite challenging and they can put your combat skills to the test. And this is where the real fun starts!
Runes of Magic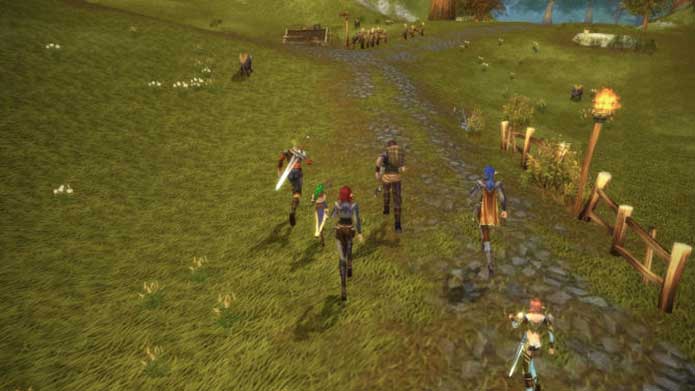 This game was designed to match WoW, however, it has never succeeded. Nevertheless, Runes of Magic has a lot of features. It features ten various classes including Mage, Warrior, Rogue, Priest, Scout, Champion, Knight, Druid, Warlock, and Warden. Overall, the total number of class combinations is 66 and you can choose which one you want to play. In the multi-class system, once you have reached level 10, you are permitted to select a different class. Additionally, you will also be permitted to select a third class once you've reached level 20. A residence and a housekeeper will also be provided to you. You also have the chance to upgrade your housekeeper or your residence by using your skills or paying for it. Although most of the things in this game are free, however, there are some that are not including upgrading the housekeeper. This game also features some solid PvP. You can purchase your guild members to fight with your team in PvP battles or purchase castles and houses for yourself.