Step back into the dystopian world of Night City as we delve into everything we know so far about the upcoming expansion, Cyberpunk 2077: Phantom Liberty. From its release date to the unique features that will define the new expansion, here's a comprehensive guide to everything you need to know about the game's most anticipated addition.
A New Chapter in Night City
Cyberpunk 2077: Phantom Liberty is shaping up to be the game's only expansion, promising to revitalize the futuristic metropolis of Night City with a plethora of new elements. Unveiled during the Summer Game Fest, the expansion introduced its release date, a gripping new trailer, and other exciting details, promising a thrilling spy-themed adventure that justifies its hype as one of 2023's most anticipated game releases. Still a few months before we can sink our teeth in this very promising DLC, so in the meantime, the best way to wait and prepare is to complete 100% of Cyberpunk 2077 again, start over with a new Lifepath, a New Character and explore new builds and gear choices. If you want the FULL Cyberpunk2077 experience, you really should follow Jame's Cyberpunk 2077 Platinum Guide, which covers every trophy, easter egg, gear, side quest, romances, everything really…
Phantom Liberty: Release Date and Platforms
As revealed during the Xbox Games Showcase, Phantom Liberty will officially hit the shelves on September 26, 2023, laying to rest any speculation about its release date. The expansion will only be available for PC, PS5, and Xbox Series X/S, following CD Projekt Red's decision to end support for PS4 and Xbox One. Prior to that, a massive update will will available for free to the core game, for more information about that, check out our very comprehensive Cyberpunk 2077 Patch 2.0 Breakdown and hidden changes post.
CD Projekt Red confirmed this shift of focus back in September 2022, explaining that patch 1.6 was the last major update for previous-gen consoles. The studio is now concentrating its efforts on PC, PS5, and Xbox Series X/S platforms, aiming to overhaul existing systems and pave the way for future content in Phantom Liberty. The changes will include a thorough revamp of the cop system and vehicle-to-vehicle combat, according to game director Gabriel Amatangelo.
Contrary to previous DLCs, Phantom Liberty is not a free update but a paid expansion pack. It was confirmed by Radek Grabowski, CD Projekt Red's global PR director, and also revealed through a leaked pre-order listing on the GOG storefront. The expansion will cost $29.99 standalone, with differing bundle prices based on the platform.
Despite not knowing the precise scope of the expansion, it is noteworthy that the price is more than the combined total of Witcher 3's DLC. Witcher 3: Wild Hunt released two major expansions alongside 16 free DLC updates, with the Hearts of Stone expansion priced at $9.99 and the larger Blood and Wine expansion launching at $19.99.
Speaking about money, there are rumors of a casino in Phantom Liberty. Anyone who enjoys sports betting knows that it has a lot of risks. But if you have already mastered the basics, then all you need to do is apply betting techniques to improve your chances of winning. And you can do that by staying current with sports trends or proceed to https://icecasino.com/pt if you prefer gambling instead.
Just like every other career placing bets requires many skills and preparation, pretty much like building a powerful character in an open world, action RPG, such as Cyberpunk 2077.
Stellar Voice Cast: Idris Elba and Keanu Reeves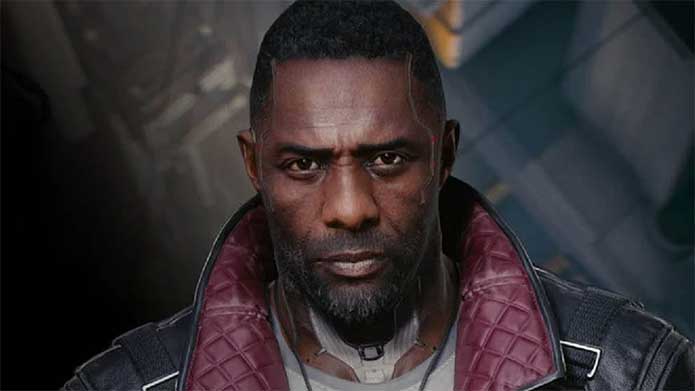 Phantom Liberty will take players on a gripping spy-themed mission, featuring Idris Elba and Keanu Reeves in pivotal roles. Idris Elba steps into the Cyberpunk 2077 universe as Solomon Reed, an FIA agent working for the NUSA, while Keanu Reeves reprises his role as the popular NPC, Johnny Silverhand.
The setting for Phantom Liberty will introduce players to an unexplored district of Night City, primarily focusing on the notorious Pacifica Combat Zone. Game director Gabriel Amatangelo teased that the expansion would be a "spy-thriller," hinting at an adventure filled with infiltration and espionage.
Furthermore, the expansion will include a "new cast of characters," with some fan favorites returning to the game. The players will continue their journey as V, with Keanu Reeves reprising his role as Johnny Silverhand.
New Community-Created Music on 89.7 Growl FM
One of the unique features coming to Phantom Liberty is a brand-new radio station, 89.7 Growl FM, containing 12-15 tracks submitted by Cyberpunk 2077 players. The independent community radio station will be hosted by DJ ASH, voiced by influencer Sasha Grey. Music in Cyberpunk 2077 was already awesome and well furnished, but this is still a nice addition!
What Lies Ahead
As confirmed by CD Projekt Red, Phantom Liberty is the only planned expansion for Cyberpunk 2077, and approximately half of the studio is working on the project. The rest of the team is split between pre-production of The Witcher 4 and other upcoming games.
Among the most exciting future projects is Cyberpunk Orion, a sequel to Cyberpunk 2077. The sequel, still without a release date, is expected to launch after The Witcher 4: Polaris and before Project Hadar, a new IP separate from the Witcher and Cyberpunk franchises.
In conclusion, Cyberpunk 2077: Phantom Liberty promises to be a worthy expansion to the original game. As players wait for the official release date, they can expect a gripping narrative, exciting new characters, and revamped game systems. So, gear up to step back into Night City, where danger, thrill, and adventure await around every corner.