As is well-known news right now, Cyberpunk 2077 was expected to be a big hit when it was released in December 2020. Unfortunately, the game fell short in many ways.
Since Cyberpunk 2077's release, the game has received mixed feedback from players and critics. While the game was revolutionary, it was initially riddled with performance issues that were worse on some platforms (PS4, we're looking at you) than others (Xbox Series X). This significantly stalled the gameplay and success of the release.
Fortunately, developer CD Projekt Red took initiative and finally got the game back on top after a massive update via the Edgerunners 1.6 patch.
Edgerunners Update: Patch 1.6: What's Changed?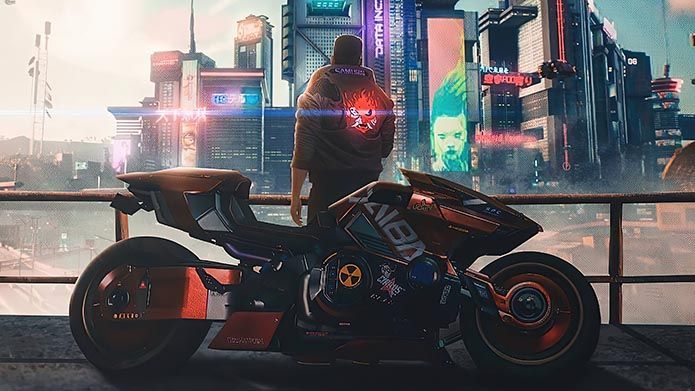 The recent Cyberpunk 2077 patch comes with major changes and additions. Players now have access to new content that allows for further game exploration.
Patch 1.6 made important changes to the transmog system. The playable character has always been customizable, but players can now also change their outfits while maintaining armor stats. This will boost the game's aesthetics even more.
This patch also includes three new gigs: Concrete Cage Trap, Desperate Measures, and Nasty Hangover.
To make these new gigs—as well as replays of the original ones—even more exciting, players have access to 11 new weapons. This includes six firearms and five melee weapons.
There is also some good news for those who play on more than one platform. The developers have added a cross-progression feature. Progress will be uploaded to the cloud, which allows users to continue where they left off no matter the platform.
Players can now also play a brand new mini-game, Roach Race, and take photos of Nibbles in photo mode. For those who don't know who Nibbles is, she is an adorable stray cat that can become V's pet in the game.
Critical Reception After a Long-Awaited Release: What Went Wrong?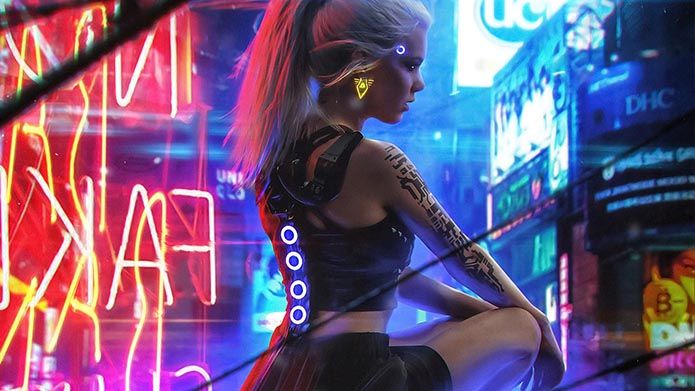 When Cyberpunk 2077 was first announced way back in 2012, people couldn't wait for it to be released. It was teased again in 2013, but then there were no further content follow-ups until 2018, when CD Projekt Red showed off the game in a short trailer at E3.
At E3 the following year, an official cinematic trailer was revealed in which Keanu Reeves was shown off as a character. This drew massive attention and stirred up even more anticipation for the game's release.
Unfortunately, the game was delayed three times after this display, with the production and development teams being criticized for work practices involving crunching.
Finally, Cyberpunk 2077 was released on December 10, 2020. While the game initially generated plenty of excitement, the production soon became a key source of disappointment.
Luckily for those playing on Xbox Series X and PlayStation 5, there were only a few snags in the gameplay experience. However, for PC players and those on older consoles, the game was full of bugs and glitches—to the point that it was rendered essentially unplayable.
Some of the issues appeared in the graphics and were relatively minor, although distracting. The more notable bugs and glitches were interesting, to say the least. There were issues with characters and objects interacting with the game's environment, often leading to what could be best described as physics-defying situations.
One of the more common problems people experienced was NPCs randomly disappearing. In fact, Cyberpunk 2077's NPCs became notorious for their vanishing acts, generating a lot of laughter in the gaming community—but it was clearly still a frustrating experience.
Even worse, there were instances in which NPCs would be literally faceless or have otherwise distorted appearances, adding a unique and unintended horror element to the game.
It was a long wait before the game was in playable condition, which was a major reason it received such critical reception. In an article featured on NPR, the reviewer referred to the game as "…a beautiful, glossy, immersive mess, but still a mess" and was highly displeased with the glitchy state of the game.
Separately, a Washington Post article referred to Cyberpunk 2077 as "…highly advanced and ingenious, but also bug-ridden and irresponsible." The author emphasized that it was clear the game was not yet ready for release, and unsurprisingly, many of the negative reviews of the game cited the same perspective.
Despite its reputation as a flop, the game was not beyond redemption. In fact, it has made a major comeback with recent updates.
Where Cyberpunk 2077 Stands Now
Initially, it seemed like there was no saving Cyberpunk 2077 with the state in which it was released. However, that all changed with the Edgerunners update and the following patches.
In September 2022, CD Projekt announced that the game surpassed 20 million copies sold. It found its way back up the charts and is now a top seller on Steam and other gaming platforms.
Reviews of the game are also now largely positive, at least with players, which is a significant change from its initial reception. With over 420,000 reviews on Steam—nearly 200,000 of them mostly positive—players can finally enjoy the immersive experience without worrying about the game's former bugs and glitches.
Also, the critical success of the Netflix Series Cyberpunk 2077: Edgerunners contributed to an influx of new players who  won't have to face all the bugs other players had to endure at launch.
That said, the updates didn't entirely alter the perspectives of critics. In Polygon's re-review of the game, the author praises its beauty but states the overall concepts behind it are "…not enough to be truly great, or even a substantive look at the genre the game clings to."
Forbes likewise issued a re-review in which the author takes a liking to the changes and fixes that were made but notes that the game still fails to fully live up to expectations.
Cyberpunk 2077 Gameplay
For those who have yet to play Cyberpunk 2077, it is an action role-playing video game played from a first-person perspective that allows players to customize a mercenary named V. With a massive open-world setting, players can seamlessly explore and develop skills through gameplay.
The story takes place in Night City, an aesthetically profound cityscape. There are likewise countless cities and locations for players to visit, making the visual aspect of the video game even more enticing.
While not a first-person shooter, the game is filled with thrilling combat and gunplay. It has more than 80 gigs, or missions, for players to engage in.
We've listed some of the best gigs from the game below to give you an idea of what to look forward to. There are a ton of hidden items scattered throughout Night City as well as hidden side jobs and plenty of Easter Eggs, so if you want the full experience and not to miss a single piece of precious content, I highly recommend you check out my Cyberpunk 2077 Walkthrough, which will not only get you the Platinum Trophy but also show you all the secrets, tips and tricks you would expect from a quality guide.
Occupational Hazard
This will be a favorite gig for those who love boss fights. It takes place in Northside, Watson, and is triggered after doing some work for the Mox. The mission requires players to save Hal Cantos, who is hiding in a warehouse to avoid a cyberpsycho attack.
Two Wrongs Makes Us Right
Located in Pacifica, this is a thievery gig in which players have to steal a med-stocked vehicle from the Animals gang. This requires some stealth to avoid confrontation with Animal members, so be sure to dodge the guards in the area to make it out safely.
Hot Merchandise
The objective of this gig is to neutralize a character named Rebecca while in Well Springs, Heywood. Players have to infiltrate an electronics store filled with guards. For this mission, expect a lot of action and gunplay.
Tyger and Vulture
In this mission, players go to a casino in Charter Hill, Westbrook, after being prompted by Okada. After getting past the Tyger Claw guard at the door, players will engage in combat with other enemies. This gig is full of looting and hacking, encapsulating the magic of Cyberpunk 2077's gameplay.
While it would've been a nice touch if the casino came with American slots and table games that players could play and win on like in GTA 5, just exploring it is still a lot of fun.
Conclusion
At first, Cyberpunk was a tabletop role-playing game that captivated players in a big way. It could have easily been compared to popular games like Dungeons & Dragons, albeit significantly more futuristic.
Now, Cyberpunk 2077 is among the most iconic video games the industry has ever seen. CD Projekt's commitment to making the game a success—no matter the odds—has brought even more attention to it. The unique gameplay and aesthetic have made an unmatchable imprint.
Even more, the new Netflix anime Cyberpunk: Edgerunners continues to draw more players into the world of Cyberpunk 2077.
While the game's history is indeed a rocky one, its future is promising. Players can continue to expect better things with the guarantee of upcoming Phantom Liberty DLC and regular game updates.