If you are a video gaming fan, who keeps up to date with all of the newest games that are being released then there is a high chance that you are familiar with the Final Fantasy video game series. Final Fantasy is a video game franchise developed and published by Square Enix and it is a Japanese role-playing game series with strong elements of narrative and fantasy. In fact, it is one of the best-selling video game franchises, with more than 150 million units sold and more than $13 billion grossed (more than $20 billion inflation-adjusted) as of March 2018. It is one of the most well-known RPG franchises, along with Pokemon and Dragon Quest.
As of 2022, one of the most eagerly anticipated releases in the realm of video games is that of the Final Fantasy 7 Rebirth. On the recent live stream of Square Enix, Final Fantasy 7 announced its 25th anniversary. In the live stream, the developers announced that Final Fantasy 7 Rebirth is coming next winter which could suggest any time between December 2023 and February 2024. Square Enix officially named the 2nd instalment of the Trilogy as Final Fantasy 7 Rebirth.
Where can you play?
Final Fantasy 7 Remake was a Playstation exclusive for a year and is now available on PC! Likewise, Final Fantasy 7 Rebirth will only be available for those who have a PlayStation 5 consoles at first, until the exclusivity period ends. In the coming years Xbox platforms could witness the movement of this game series onto this device.
In fact, there are rumors that Crisis Core Final Fantasy 7 Reunion is making its way to Xbox One and Xbox Series X in the latter half of 2022. With this expansion of games in this series to various devices and consoles, the future could look bright for those who are fans of playing on the Xbox. The reasoning behind the Final Fantasy 7 Rebirth appearing exclusively on PlayStation is due to to a long lasting partnership between Sony and SquareEnix on the Final Fantasy franchise. Most Final Fantasy games have been Playstation exclusives over the past 25 years. The first Final Fantasy which ended up being a Playstation exclusive was actually Final Fantasy 7, and what a brilliant move that was from Sony at the time, since FF7 ended up being the most iconic of all Final Fantasy titles.
So yes, we can expect a 1 year exclusivity for the PS5 for the upcoming FF7 Rebirth. And after that, you can rest assured it will become available on PC at least.
Gambling themes in Final Fantasy Games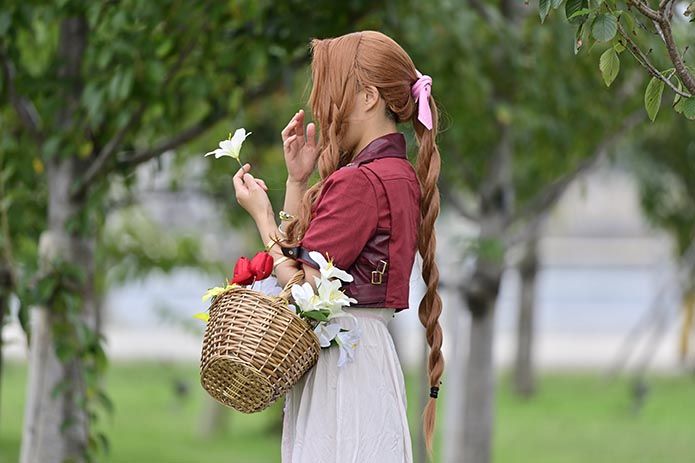 Like in many videos games, casino mini games are a recurring theme in the Final Fantasy series. The Gold Saucer was an expansive casino theme park found in the desert in Final Fantasy XIV which gave players the opportunity to win prizes and even engage in various minigames. Players can even make bets on Chocobo racing which should achieve success in attracting both video gamers and casino games fans. In this virtual casino characters in the original Final Fantasy 7 game such as Cloud, Tifa, Aerith and Barret experienced pivotal character development moments in this setting which also allowed the players to be introduced to Cait Sith the cat fortune teller.
There's also of course the famous "Date" at the Gold Saucer which occured in the original Final Fantasy 7, where Cloud would go on a date with either Tifa or Aerith depending on the player's previous interractions with these characters… you could even have Cloud go on a date with Barret for some comic relief.
Indeed, this trend is becoming apparent as many video games are now incorporating casino areas and minigames into their game play. In this sense, those who are fans of online casinos in Canada for example can now get a glimpse of their favourite games whilst they play a video game.
For Final Fantasy 7 Rebirth it is predicted that Square Enix will continue to put energy into  the Gold Saucer with the addition of even more mini games and opportunities for characters to have defining moments there. Players should also witness a redesigning of the casino to resemble that of a sprawling mini-metropolis akin to its original representation in the original game. Moreover, with expectations that this area is being expanded in a large way fans can expect to spend longer periods of time in Gold Saucer than they did in previous games in the series.
Gaming feature updates
Final Fantasy 7 Rebirth is also said to improve on Final Fantasy VII Remake's unique approach to real-time combat, which is a perfect mix of action and strategy, where the game goes in super-slow motion while you're selecting your next ATB command. Whilst the remake put the classic Materia system back in player's hands, allowing them to upgrade each ability and skill to customize every party member's build, Final Fantasy 7 Rebirth will not deviate too much from this type of gameplay. It will essentially be a continuation of the journey of Cloud Strife and his companions. With this said, fans of the series can expect all familiar enemies from the original game including "The Turks", Dr. Hojo, Jenova and of course… Sephiroth.
In conclusion, Final Fantasy 7 Rebirth is the highly anticipated sequel to Final Fantasy 7 Remake and part of a trilogy of games, the 3rd part's title is yet to be announced. Predicted to be released in Winter next year this game is set to be the subject of mass interest and critical acclaim. This is because it allows players to reconnect with familiar characters but also to dive deeper on some characters which had very little background in the original FF7. Jessie, Biggs and Wedge got so much more love in the remake than they had in the original, and this was a brilliant move as well, because Square Enix did that really well. Whether you have played any of the games in this series before or if you are new to this game, there is a unanimous prediction that it will certainly be worth waiting for!